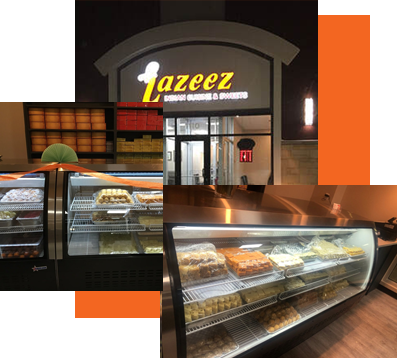 Where everyone loves dining out and relishing on outside food, people who live away from home miss the taste of home-cooked food the most. And that's why you must visit Lazeez to delight your soul with the scrumptious Indian cuisine offered at our place
The perfect fusion of signature ingredients, long-established cooking methods and the globally applauded recipes is where our foundation lies. For every event – be it birthday parties, family dinners, business meetings, friends get-together or any other celebration, we offer you the best experience and also help you customize the menu as per your likings.
Do you love to savour on delicious Indian cuisine as much as we love to prepare them for you? Because if you do, Lazeez Indian Cuisine & Sweets is a place you must pay a visit for the most real and addictive taste of India. We take pride in welcoming you to one of Calgary's finest Indian restaurants and having you try some of the country's favourite dishes. Are you ready to treat yourself with the best Indian food in town?